Bars (Round+Square)
MWPBNP is a professional Steel Bars supplier in Pakistan. We deal in all kind of steel bars round and square, all sizes and thicknesses.
We are located in Rawalpindi, Pakistan which is a twin city of Islamabad so we can deal with steel bars from our location at the very cheapest price.
We supply alloy steel bars in all forms, gauges, and grades that would be appropriate for several applications. The most essential form of these bars is round bar made from Carbon and hot Rolled Alloy Steel.
Round steel bars are extensively used in industrial works, as well as high strength welded construction applications.
We have contribution an important part during the market innovation with high durability steel bars and best quality products across Pakistan.
We aim at providing the best services and products to our clients in order to solve their problems. Our mission is to provide customers with safe, secure and environmentally friendly products.
"We offer you live iron and steel pricing as well as historical data, allowing you to go back in time to see how the prices have changed over time so that you can see what kind of buying opportunities are out there."
NOTE:- We accept more than 12 payment methods, so you can choose what works best for you.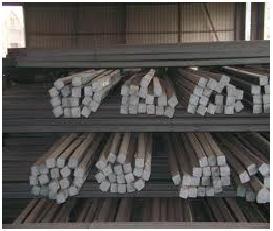 | | Thickness |
| --- | --- |
| Product Size | Ech/Kg |
| 3/4" | |
| 5/8" | |
| 7/8" | |
| 1/2" | |
| 1" | |
| 3/8" x 3/8" | |
| 1/2" x 1/2" | |
| 5/8" x 5/8" | |
| 3/4" x 3/4" | |
| 1" x 1" | |
| 1/8" | |
| 3/16" | |
| 1/4" | |
| 3/8" | |
| 3/16" x 3/16" | |
| 1/4" x 1/4" | |
---